PO Box 22
6116 Efland-Cedar Grove Rd
Cedar Grove, NC 27231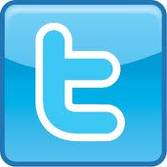 Pancake, Egg & Sausage Breakfast - A/C Fundraiser
Saturday November 23, 2013 - 6:30am till 9:30am. Adults $7 and Kids 12 and under $4
Shoaib Khan, 2012 Ruritan of the Year
Shoaib was honored in December as the CGRC Ruritan of the year. Shoaib is currently serving as Treasure. His tremendous hours of work on the finances of the club made him the selection for the 2012 year.
There are many members that gave their time to the CGRC, and a big thank you goes out to them all!
Interested in joining us?
Our monthly meetings are the first Thursday of each month.
Come for a visit, you are welcome to attend. We are a great group of people, doing what we can for our community. Check the member page and see if you know anyone that is currently a member, ask them or call Kenny Slater our president and talk to them about the Cedar Grove Ruritan.