PO Box 22
6116 Efland-Cedar Grove Rd
Cedar Grove, NC 27231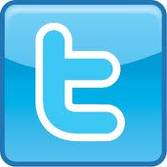 CGRC Breakfast
Country Ham, Sausage, Biscuits, Scrambled Eggs and Grits.
Saturday, May 9th, 2015 - 6:30am till 11am. $7 - Plate. 1 for $3 or 2 for $5 Ham or Sausage Biscuits.
Golf Tournament
Wednesday, May 20th, 2015 - 11am
There are many members that gave their time to the CGRC, and a big thank you goes out to them all!
Interested in joining us?
Our monthly meetings are the first Thursday of each month.
Come for a visit, you are welcome to attend. We are a great group of people, doing what we can for our community. Check the member page and see if you know anyone that is currently a member, ask them or call Kenny Slater our president and talk to them about the Cedar Grove Ruritan.