PO Box 22
6116 Efland-Cedar Grove Rd
Cedar Grove, NC 27231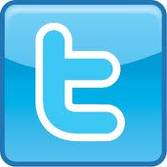 2016 Horse Show
Oct. 1st 10am
Class List
Come for the show and stay for lunch! BBQ and Stew!
Interested in joining us?
Our monthly meetings are the first Thursday of each month.
Come for a visit, you are welcome to attend. We are a great group of people, doing what we can for our community. Check the member page and see if you know anyone that is currently a member, ask them or call Kenny Slater our president and talk to them about the Cedar Grove Ruritan.